MEET THE TEACHER Monday, August 9 ELEMENTARY 4-7 INTERMEDIATE 4-7 MIDDLE SCHOOL 5:30-8:30 HIGH SCHOOL 5:30-8:30

If you are a new student to GISD and to Greenwood High School we will need you to come by the school on August 4th or 5th in order to complete registration and meet with you counselor about your schedule.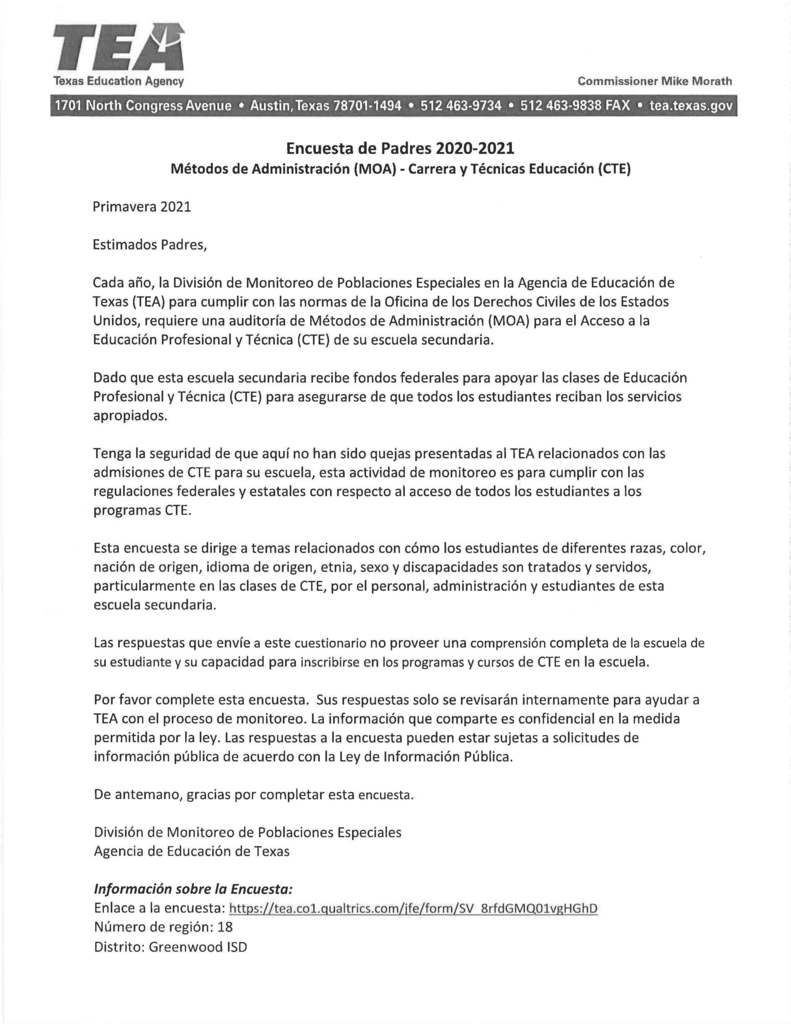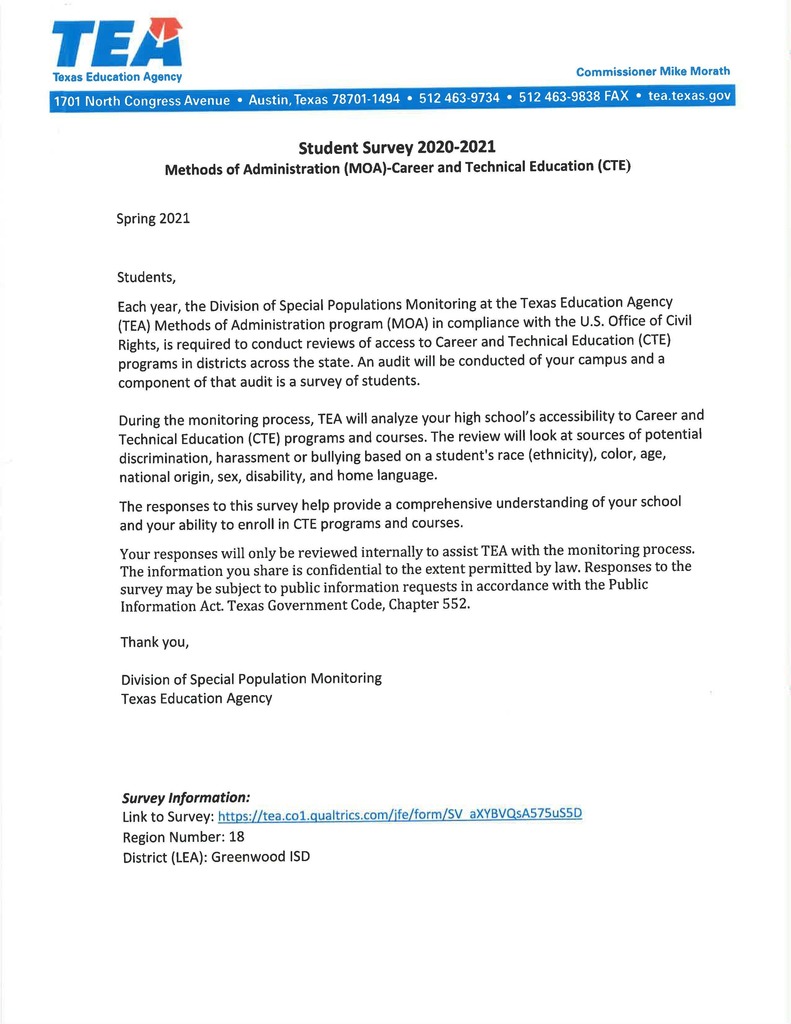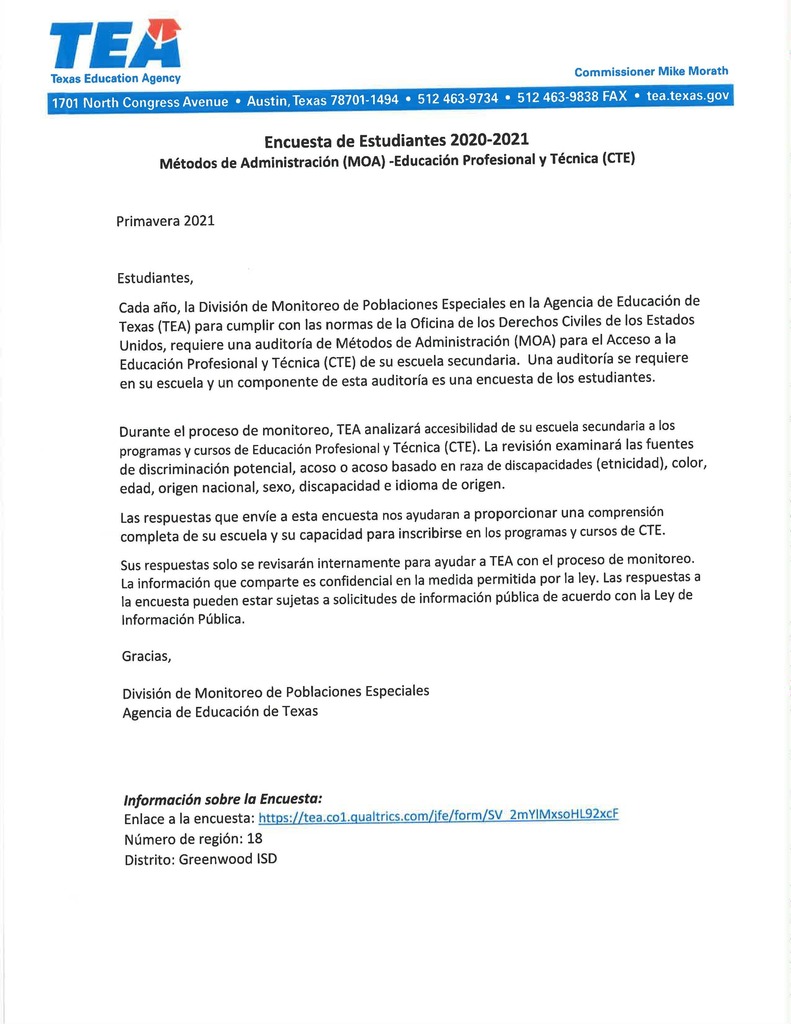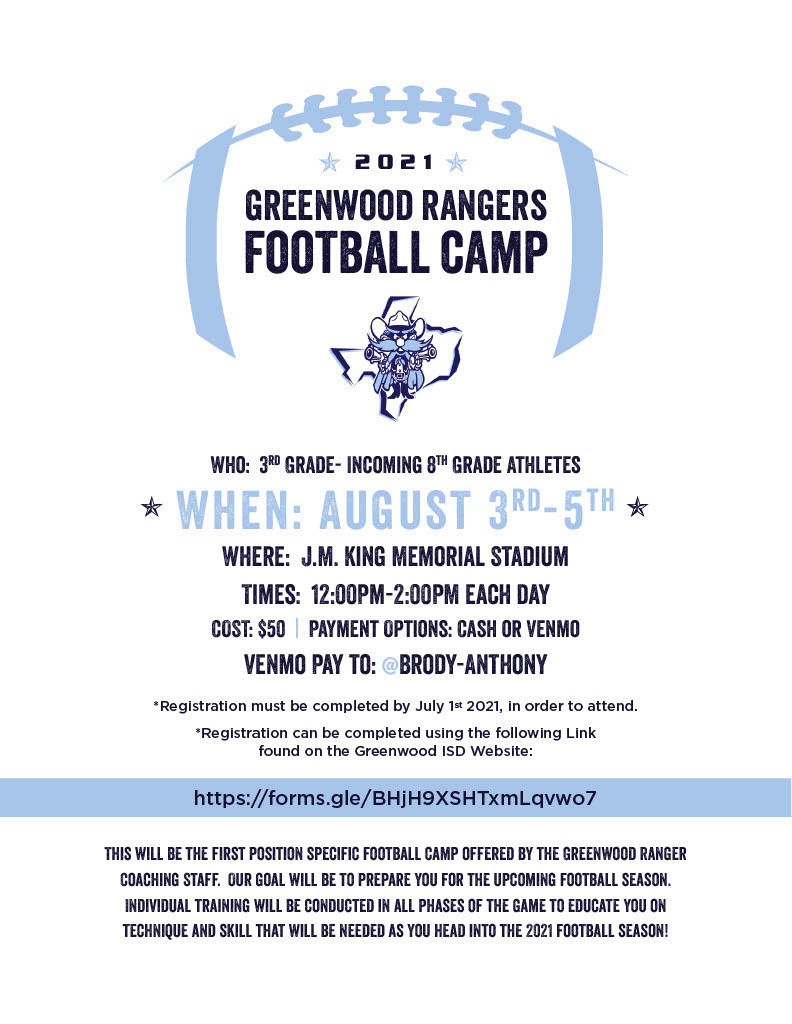 Greenwood Independ: Please use the following phone numbers to contact each GISD campus during the regular school day beginning tomorrow. Greenwood High School 432-685-7805 James R. Brooks Middle School 432-253-6696 Greenwood Intermediate School 432-253-6752 Greenwood Elementary School 432-253-6701
GISD@greenwood.esc18.net
Use this email for any questions or concerns.

Greenwood ISD officials met today to discuss coronavirus concerns. As we are developing a school-wide plan, please monitor the school website for information. We will keep you posted as new information arises. Things you should know: 1. All the campuses and buses were disinfected over spring break with the hydrostatic sprayers utilizing a hospital grade detergent. 2. The UIL is suspending sanctioned contests until the 30th of March. 3. Please follow the CDC guidelines for the prevention of the coronavirus. A. Wash your hands for 20 seconds or use hand sanitizer and keep your hands away from your face. B. Avoid close contact with people who are sick. C. Stay home if you're sick. D. Cover coughs and sneezes with a tissue. E. Clean AND disinfect frequently touched surfaces daily. GISD is monitoring this situation and making plans for our students, staff and community in accordance with recommendations by the CDC and other authorities.